If you are curious about Botox, and want to know when is the right time to start Botox treatment, you've come to the right place.  I'm a board-certified dermatologist in Canada and the USA, with nearly 20 years of experience injecting Botox.  I have performed thousands of Botox treatments in Mississauga,  and it remains the most popular anti-aging procedure in my clinic.  
So you catch a glimpse of yourself in different lighting, or in a magnifying mirror.  Yikes!  Are those early vertical wrinkles residing between your eyebrow (aka "#11"s")?  Are those the faint lines of crow's feet?  For the first 15 years of my injecting career, patients typically waited until they noticed forehead wrinkles or were bothered by perma frown to consider Botox injections as an option to wrangle the wrinkles.
Although the time frame is different for everyone, gals often notice the beginning of signs of aging after age 30.  In our 30's, collagen production decreases and skin cell turnover slows down.  Dynamic wrinkles – caused by expressions such as squinting and frowning and raising our eyebrows – are no longer disappearing with a good night's sleep.  
This is the mindset that brought patients born before 1990 to my cosmetic dermatology practice for Botox treatment for unwanted wrinkles in the upper third of the face.  Patients looking for a safe, effective, non-surgical solution for dynamic wrinkles can have me perform their botulinum toxin injections in only 10 minutes.  Minimal discomfort, no downtime, and affordable.
Pivot to the millennial generation.  Gals in their 20's are savvy to the benefits of Botox:  they've done their homework, researched online, and maybe their mother has had Botox.  This group is all about prejuvenation.  They want to prevent the lines from forming in the first place!  
Obviously no one needs
Botox treatment
(or any cosmetic procedure for that matter). But if you want to prevent early signs of aging, Botox can potentially have a preventative effect. We are entering a time where we can prevent many aging processes that previous generations could not. I believe Botox is a wonderful tool to use in small amounts to prevent wrinkles from ever starting.
 When is the right age to start Botox?
 There is no right or wrong time to begin anti-aging treatment. My younger patients will typically require fewer units of neurotoxin, than patients in their forties or fifties. Everyone will see results: I have patients in their 80's who continue to enjoy the benefits of Botox.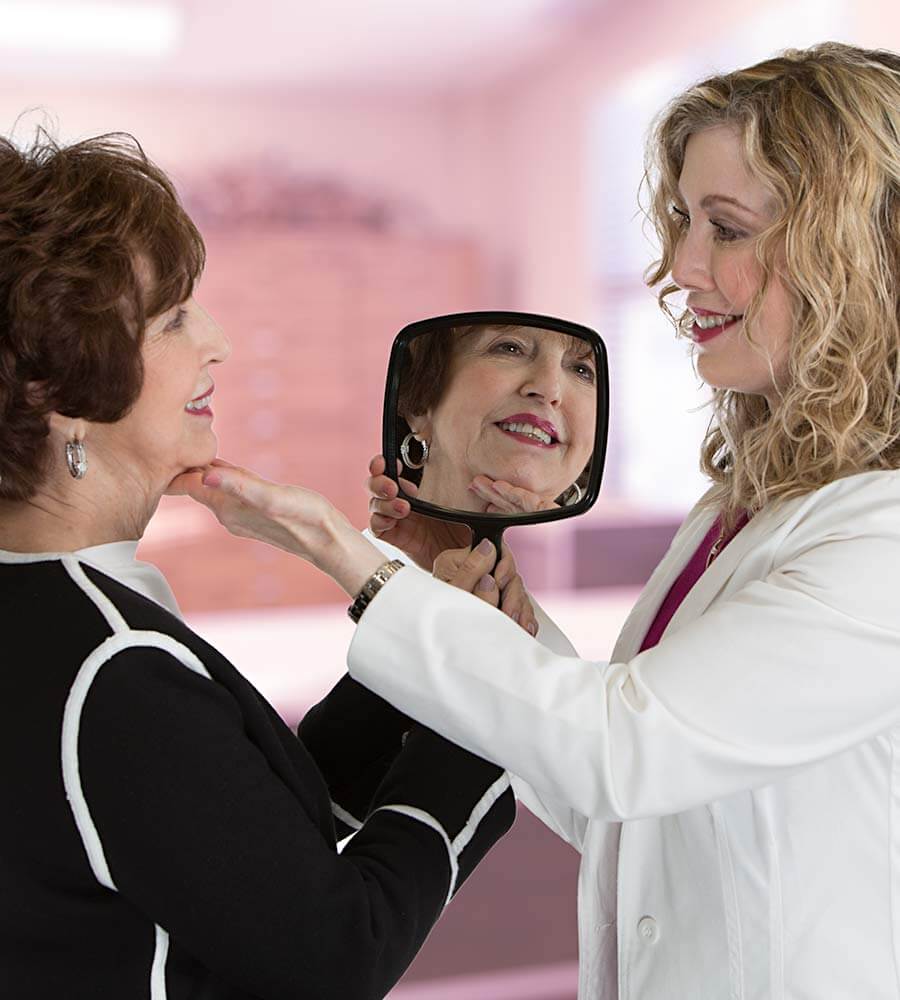 Your First Botox Consultation
Your first time consultation is important!  You want your aesthetic goals to align with your provider.  In the past, the most common question asked was "will it hurt?".  Now the most common question is "will it look fake or frozen?".  I take great care and pride in producing a natural result.  In fact, our clinic motto is "Artistic innovations, Natural results".  Look at the doctor and clinic staff to get a sense of their work.
Curious to learn if "Baby Botox" is right for you?  Come in for a consultation.  We can't wait to meet you.
CHOOSE how
you face
the world
Reach out today!
2145 Dunwin Dr., Unit 6, Mississauga, ON L5L 4L9
Book a consultation
The sooner you start, the sooner you'll see results!
BLOG POST: What is the Right Age to Start Botox?