Coolsculpting
Freeze away fat? You betcha!
We are pleased to offer the Coolsculpting procedure in our Mississauga office to eliminate stubborn fat without surgery or downtime.
CoolSculpting uses controlled cooling to safely and effectively remove stubborn fat that resists diet and exercise.
CoolSculpting results are proven, noticeable, and lasting, so you'll look good and feel great from every angle.
O'Neill Cosmetic Dermatology is a CoolSculpting certified practice.
How it works
Too good to be true? It comes down to science. Fat cells are frozen during the procedure, and then die. Over time, your body naturally processes the fat and eliminates these dead cells, leaving a more sculpted you.
You will like what you see. Once the treated fat cells are gone, they're gone for good.
You can reshape your body! Dr. O'Neill and her staff will develop a customized CoolSculpting treatment plan that addresses your problem areas. We will plan an individualized treatment plan tailored to your body, your goals, and your budget.
Are you ready to fear no mirror? Call us for a CoolSculpting consultation. Nonsurgical, safe and effective long term results in those areas that have resisted diet and exercise.
Book a consultation today to find out if the CoolSculpting fat freezing procedure is right for you.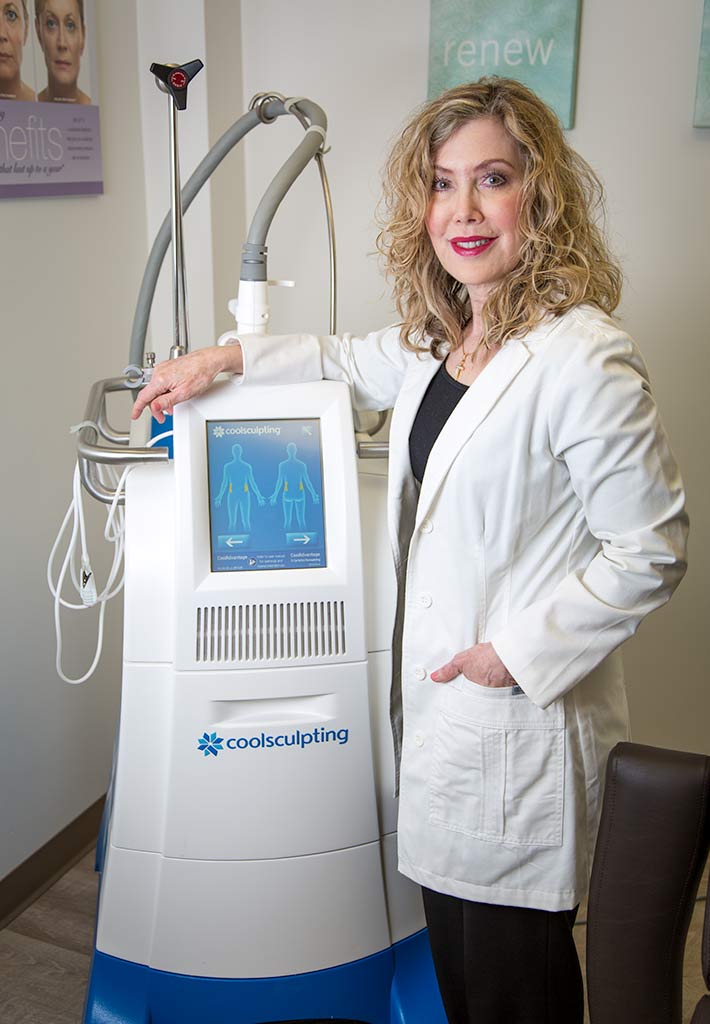 We also offer CoolMini, the newest offering by CoolSculpting to safely treat the unwanted fat below the chin, often known as double chin.
You will like what you see!
Once the treated fat cells are gone, they're gone for good.
Botox Cosmetic
Ideal for
Men and women
Unwanted fat resistant to diet and exercise
Abdomen, flanks (love handles), back fat (bra bulge), inner thighs, outer thighs (saddle bags), double chin, upper arms
Providing you with an individualized comprehensive skin health program.
Dr. Karen O'Neill, FRCPC
Cosmetic Dermatologist
2145 Dunwin Drive, Unit 6
Mississauga ON, L5L 4L9
Do you have questions? I have answers! Fill in the form and submit. 
All information is kept confidential.