Laser Hair Removal in Mississauga
Laser hair removal quickly and safely eliminates unwanted hair from the face or body, leaving your skin silky smooth.
Laser hair removal is an effective alternative to plucking, shaving, waxing or electrolysis, and offers long term successful reduction of unwanted hair.
Laser Hair Removal Clinic Mississauga – How it Works
The hair's pigment absorbs the laser light, creating heat to disable the hair follicle. Each treatment makes the hair lighter and finer. A series of laser hair removal treatments is required, because hair grows in cycles.
Laser hair removal treatments are personally overseen by Dr. O'Neill at our Mississauga clinic. Her medical skill and training translate into the best care possible.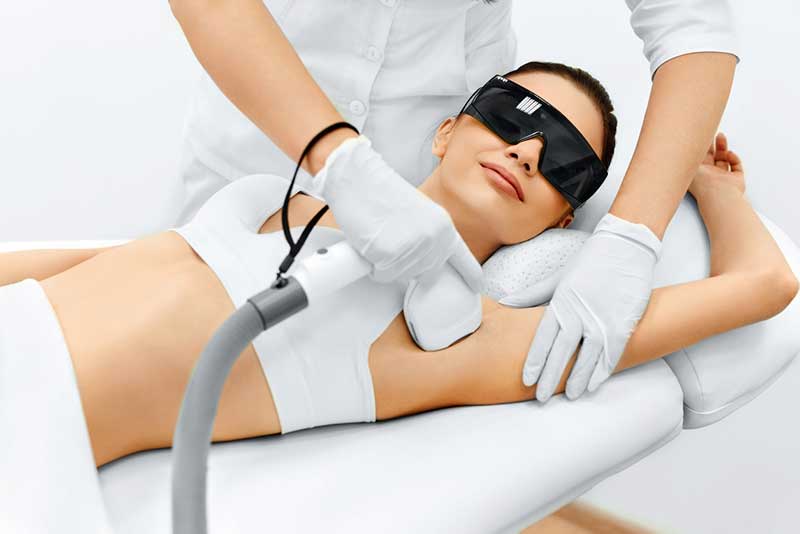 To get truly effective results, you'll need a series of treatments. Think of it like working out: results are cumulative.
Laser Hair Removal
Ideal for
Black or brown hair
Face or body
Providing you with an individualized comprehensive skin health program.
2145 Dunwin Drive, Unit 6
Mississauga ON, L5L 4L9
Do you have questions? I have answers! Fill in the form and submit. 
All information is kept confidential.