Lip Fillers in Mississauga
If the eyes are the window to the soul, then our lips must be our voice in the world.
Kissing, pouting, speaking secrets, not to forget all those shades of lipstick: our lips help us put our best face forward.
If you have thin lips, "smoker's lines", lipstick bleeding and droopy mouth corners, they can be improved by hylauronic acid fillers, like Juvederm, Teoysal and Restylane. These safe fillers are used to enhance the lips, and create a fuller, but natural looking lip.
Using her blend of artistry and technical expertise, Dr. Karen O'Neill, one of Canada's top lip experts, can help you achieve natural fullness and create beautifully shaped lips at our Mississauga clinic.
How it works – Lip Enhancement
 
If you are thinking about lip filler treatment, you are not alone!  Lip filler injections can plump thin lips, create symmetry and balance to uneven lips, improve age related volume loss and lipstick lines, and change lip proportions.  With Dr. O'Neill's expertise, you can enhance your features, and create a rejuvenated youthful appearance.
Your lips are a central feature of your face.  Creating the perfect pout requires skill and artistry.  Dr. O'Neill has developed a reputation for natural looking lip enhancement.  To create beautiful lips, she will consider:
Your particular facial features

Your ethnicity and sex

The proportions of your lips

The projection of your lips compared to your nose and chin
As a board certified dermatologist, Dr. O'Neill has the training to create a beautiful balanced lip enhancement that is in harmony with your facial features.  She has the experience to select the right lip filler product to create natural looking, kissable lips.  Dr. O'Neill will discuss your lip enhancement goals, in selecting the correct product for your lip filler procedure.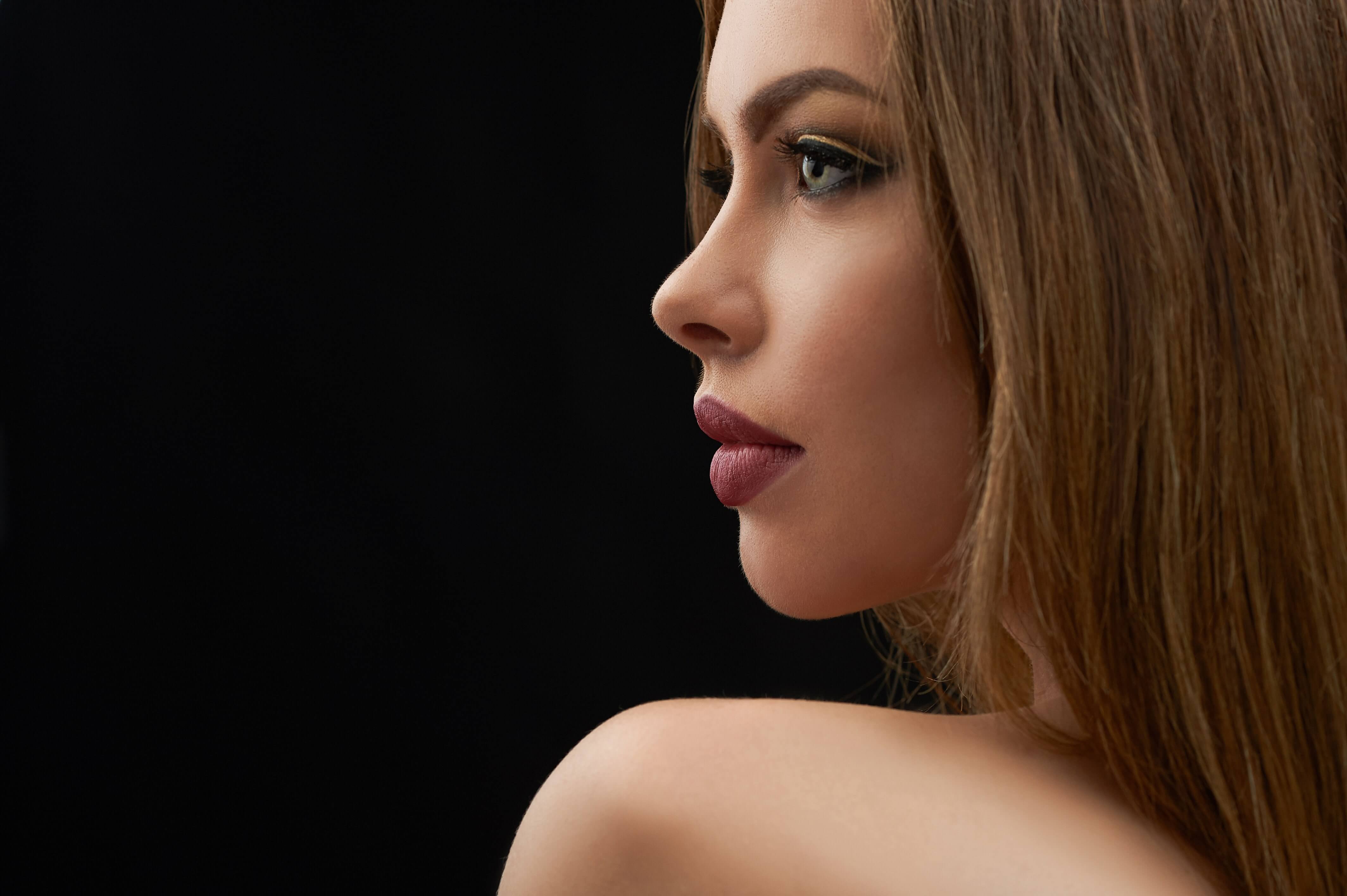 Dr. O'Neill uses hyaluronic acid fillers to create your perfect pout.  Lip fillers such as Juvederm, Teosyal, Restylane and Belotero are made of hyaluronic acid, which is a natural sugar molecule found in our skin.  We lose hyaluronic acid with time and age, resulting in lips which are thinner, flatter, wrinkled and dehydrated.  By replacing lost hyaluronic acid with lip filler, Dr. O'Neill can create a youthful, rejuvenated result.
At O'Neill Cosmetic Dermatology, we only use Health Canada approved lip fillers.  Juvederm, Teosyal, Belotero and Restylane all contain lidocaine anesthetic which makes the lip procedure more comfortable for our patients.  Dr. O'Neill prefers a soft lip filler for a natural, smooth result without lumpiness.  Different brands of lip filler have differing properties in terms of firmness and fluidity.  The brand of filler chosen by Dr. O'Neill will depend on your aesthetic goals and the area of treatment.
After your makeup is removed, a numbing cream will be applied for 5-15 minutes for added comfort.  Lip fillers are administered with a fine needle, or a cannula, into various parts of the lips for a natural gorgeous look.  
How long do lip fillers last?
Hyaluronic acid lip fillers usually last 5-9 months, depending on the product used and your individual metabolism of the filler.  Our lips move a lot!  We talk, smile, drink and eat throughout the day.  Furthermore, there is marked blood circulation in the lips.  This means dermal filler in the lips needs replaced more often than in other areas of the face.
What are the potential side effects of Lip Filler Injections?
As with any needle based procedure, minor bruising is a possibility.  To decrease the chance of bruising, I recommend you avoid the following prior to your lip enhancement: 
ASA (aspirin), Advil, Motrin, Aleve and NSAIDS for 7 days prior to your procedure (Tylenol is recommended if analgesic is required)

Alcoholic beverages for 3 or more days

Fish oils for 3 or more days

Vitamin E for 1 week

Ginseng, ginkgo for 1 week
Please advise Dr. O'Neill if you are taking a blood thinner such as Coumadin or warfarin.
If you are prone to cold sores, let us know.  Dr. O'Neill will prescribe Valtrex for you to start prior to your lip filler treatment.
Dr. O'Neill uses the safest lip fillers, like Juvederm, Teosyal or Restylane. Dr. O'Neill will personalize your treatment to the proportions of your face, to achieve the perfectly plump lip for you.
Dr. O'Neill takes pride in creating a subtle and natural lip enhancement. Lucious lips can be yours!
A maintenance treatment is typically required within a year, depending on your age and lifestyle.
Lip Enhancement
Ideal for
Thin lips
Asymmetric lips
Smoker's lines
Lipstick bleeding
Augmenting lip fullness
Providing you with an individualized comprehensive skin health program.
2145 Dunwin Drive, Unit 6
Mississauga ON, L5L 4L9
Do you have questions? I have answers! Fill in the form and submit. 
All information is kept confidential.