If you are curious about Botox in Mississauga, you've come to the right place.  In this blog, I will answer the common questions a Botox virgin wants answered.  The most popular anti-aging treatment in my Mississauga clinic, (and around the world!) continues to be Botox injections.  Neuromodulators in Canada include Botox®, Nuceiva, Xeomin and Dysport.  In this blog, I will use the word Botox to encompass all of these neuromodulators, (similar to the way we say Kleenex when we mean any facial tissue).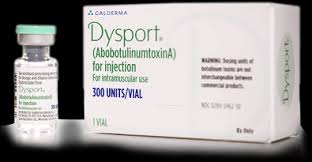 First let's review some basics about Botox.  Botox is a protein called Botulinum toxin A,  which is derived from the bacterium Clostridium botulinum.  When injected into muscle, Botox attaches to the nerve endings and prevents a neurotransmitter called acetylcholine from being released.  Without the acetylcholine signal, the muscle is unable to contract.  When a facial muscle's contraction is inhibited, the skin over the muscle doesn't fold or crease.  Result?  Dynamic wrinkles are smoothed away.
Botox is safe, effective, non-surgical treatment for facial wrinkles.  It is used most often to improve:
Frown lines between the eyebrows

Horizontal forehead lines

Crow's feet
Botox is used off-label to soften:

Lipstick or smokers lines

Chin dimpling

Downturned mouth corners

Gummy smile

Facial shaping

Necklace lines

Neck bands

Bunny lines on the sides of the nose
Before getting Botox, you will meet with one of our specialists for a consultation appointment.  During your consultation, we will review your medical history to ensure Botox is an appropriate treatment for you.  We will ask you about:
Medications (especially blood thinners, aspirin, NSAIDs)

Supplements (Omega-3, Vitamin E, green tea, and ginkgo in particular may increase your risk of bruising)

Medical conditions (patients with neurologic disorders such as myasthenia gravis or ALS should avoid Botox)

Past medical and surgical history

Pregnancy (Botox has not been studied in pregnancy or breastfeeding, so I recommend you avoid Botox at these times)
We will review your goals of Botox treatment.  Your face is unique, and that means your Botox plan will be different from your mom's or your bestie's.  Our specialists will discuss what areas can be treated, dosing and cost.  Botox results are not permanent.  You can expect the results to last 12 – 16 weeks after a first time treatment.  For continued effect, I recommend you schedule your next Botox appointment before you leave our clinic.
We can often perform your Botox injections on the same day as your consultation.  Let us know if this is your intention, so we can book additional time.
We will take pretreatment photos of the target areas.  You will be seated during your treatment, which typically only takes about 10 minutes.  We will apply a skin disinfectant to the target areas.  I will ask you to flex the target muscle, so I can determine the best location for injection.  I use the tiniest micro-needle to inject Botox.  I am known for my gentle injection touch, and no numbing cream needs to be applied.  
After your Botox treatment, I recommend you follow these guidelines:
Do not rub or massage the treated areas (to avoid spreading the Botox to unwanted areas) 

Remain upright, and do not lie down, or bend forward for 4 hours after treatment

Avoid strenuous activities or exercise for 4 hours after treatment
Botox has been safely used in medicine for 30 years.  As with any injection procedure, there is a small risk of the following:
Bruising

Redness

Minor swelling (from the needle)
We ask all patients new to Botox in our clinic, to return for a 2 week follow-up.  I am a very conservative injector:  I have a "less is more" approach to dosing.  Botox requires an expert knowledge of facial anatomy, and an artistic approach to treatment. I want to ensure your results are the best, and occasionally I may have to "tweak" your treatment at the 2 week follow up visit.  In my opinion, Botox dosing is NOT "one size fits all".  I use my expertise as a board certified dermatologist, who has performed thousands of Botox injections, to customize a treatment plan just for you.
Have more questions about Botox or Dermal Fillers? Contact us now at (905)-820-7546 or send us a message here.
CHOOSE how
you face
the world
Reach out today!
2145 Dunwin Dr., Unit 6, Mississauga, ON L5L 4L9
Book a consultation
The sooner you start, the sooner you'll see results!
BLOG POST: First Time Botox Guide: What to Expect