Warmer weather, longer daylight hours, and more time spent outdoors awaits us.  If you are as winter weary as me, the possibility of outdoor activities is uplifting right now.  So time to review some essentials for springing into summer skin care…..
WHAT IS THE BEST FACE SUNSCREEN?
My "ginger" niece (skin type I, red hair and blue eyes) didn't want to apply a sunscreen that I know offers great protection. Why? She didn't like the feel. So the simple answer is the best face sunscreen is the one that you enjoy wearing everyday!
Your choice will depend on several factors:
What is your skin tone? Fitzpatrick skin type I – VI
Is your skin oily, dry, balanced, sensitive, or combination?
Is this for everyday use? For swimming? For sports when you sweat?
Do you want a dewy or matte finish?
Are you looking for a tinted product?
HOW DO I CHOOSE SUNSCREEN FOR MY FACE?
1. SPF 30 or greater
2. UVA and UVB protection, or Broad Spectrum protection
3. Formulation depends on your skin type and needs
WHICH SPF IS BEST?
Dermatologists recommend a minimum SPF 30. But, it must be applied correctly. Did you know you require ½ teaspoon or 2.5 ml of sunscreen to protect just your face? Are you aware you need a shot glass full (= 1 oz = 30 ml) for full body application? Most of us do not apply sunscreen correctly.
IS SUNSCREEN GOOD FOR YOU?
Absolutely! Sunscreen has many benefits:
Reduces absorption of harmful UV rays which are scientifically proven cause of skin cancer
Prevents premature aging by preventing breakdown of collagen in your skin
Lowers skin cancer risk
Minimize UV rays causing freckles, hyperpigmentation and melasma
Prevents sunburns
Enhances the healthy of your skin by protecting essential skin proteins like collagen, elastin and keratin
In this photograph, this truck driver who did not use sunscreen, exhibits significantly more sun damage on his left face (driver's side) after 30 years of driving.
CAN I USE SUNSCREEN AS A MOISTURIZER?
Maybe, depending on the formulation. Today there are many sunscreens that double as a moisturizer. But you need to remember the ½ teaspoon rule for the correct application quantity discussed above. And consider sunscreen as more than an ingredient. In fact, sunscreen is categorized as a drug in Canada, and has a DIN (Drug Identification Number). It is an important layer in your skincare routine, meant to form a protective shield on the top of your skin.
If you don't like the feel of moisturizer with your sunscreen on top (which is the correct sequence), opt for a hydrating serum under your sunscreen. If you wear foundation, this is applied last.
WHAT IS A CLEAN SUNSCREEN?
The term "clean" sunscreen is often used to describe a chemical free sunscreen. A physical sunscreen contains mineral particles that sit on the surface of your skin, and reflect and scatter ultraviolet light. A physical sunscreen typically contains zinc oxide +/- titanium dioxide. In the past, many sunscreens containing these mineral ingredients left a white cast on the skin. Many individuals with brown and black skin noticed their skin looked "ashy" with such products.
The term "clean" may also reference absence of:
Fragrance or dye
Parabens
Sulfates
Phthalates
There is no industry standard regarding the term "clean".
My clinic is now carrying the AlumierMD line of sunscreens. Available in 3 formulations, these are cosmetically elegant physical sunscreens. They work as daytime hydrators, and contain antioxidants to boost photoprotection.
Powerful broad spectrum protection against UVA and UVB rays
Contains physical filters zinc oxide and titanium dioxide
Free from chemical filters
Free from parabens, phthalates, sulfates, artificial dyes and fragrances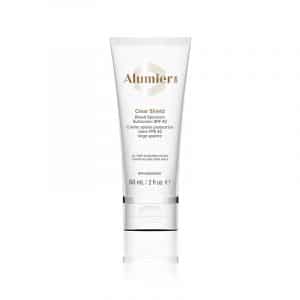 CLEAR SHIELD BROAD SPECTRUM SUNSCREEN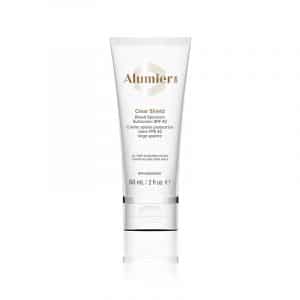 A lightweight non-comedogenic sunscreen that provides powerful broad spectrum protection against harmful UVA and UVB rays, using a combination of zinc oxide and titanium dioxide (physical filters). Niacinamide (vitamin B3) and sodium hyaluronate soothe and moisturize, while free radical quenching antioxidants, including a stable Vitamin C, Vitamin E, resveratrol, grape seed extract and glutathione protect skin from UV damage. Light in texture and quick drying, this sunscreen is ideal for all skin types, including oily, redness and acne-prone skin.
SHEER HYDRATION BROAD SPECTRUM SUNSCREEN
Available in Untinted and Versatile Tint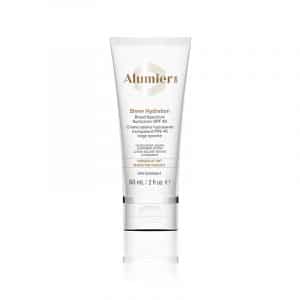 A silky and sheer physical sunscreen that provides great protection from damaging UVA and UVB rays. It uses physical agents zinc oxide and titanium dioxide, while in a moisturizing formulation. This sunscreen is also packed with free radical-quenching antioxidants including a stable vitamin C, vitaminE, resveratrol, grape seed extract and glutathione to protect skin from sun damage. It is available untinted, and in Versatile Tint formula to be worn as your daily foundation.
MOISTURE MATTE BROAD SPECTRUM SUNSCREEN
Available in Ivory, Sand and Amber Tints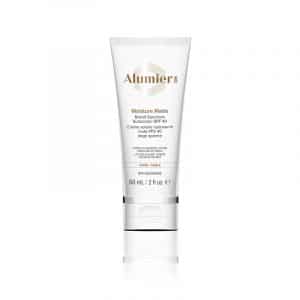 This tinted foundation moisturizes to smooth and hydrate the skin, while absorbing excess oil to create a matte finish.  It contains zinc oxide and titanium dioxide to protect against both UVA and UVB rays.  Antioxidants like caffeine, silybin and knotgrass extract protect your skin from free radical damage.  The unique encapsulated micro-color technology allows you to customize your level of tint and coverage.  Available in Ivory, Sand and Amber tints.
WE KNOW SKIN!
The team at O'Neill Cosmetic Dermatology can help you choose a sunscreen suited to your skin type and needs.