Want radiant and healthy skin and hair for the summer? 
Summer can be a trying time for your skin.  The days are longer and we spend more time outdoors (especially this year!).  The blazing sun, and sweltering heat can be unforgiving to your skin and hair.  Read on for my summer skin care essentials.
How does summer affect your skin?
Hotter summer temperatures in southern Ontario, combined with humidity and heat, can increase the activity of the sebaceous (oil producing) glands.  This makes oily skin look oilier, and dry skin may appear rough and patchy.  More sun exposure causes tanning by increased production of melanin (brown pigment).  This means darker skin, freckles and brown patches.  The cumulative effects of sun exposure cause aging and skin cancer.
How to take care of your skin in the summer season
Lighten up your skin care routine

.

Just like you ditch your winter coat and change to a summer wardrobe, your summer skin care products may need to be a little more lightweight.  Consider a change to your

face wash

.  During our dry winters, a nourishing face wash (think cream or oil cleanser) which moisturizes is a must.  However in the summer, you may prefer to swap out in favour of a gentle, foaming cleanser which helps with excess oil you may experience this time of year.
2. Exfoliate more often in summer for brighter and smoother skin.  Exfoliation will help remove dulling skin debris and dead cells on the surface of your skin.   'Tis the season to slough away, but remember:  this can make your skin more sun sensitive, so sunscreen is even more important.  I love the SkinBetter Science Detoxifying Scrub Mask.  It is gentle enough for sensitive skin, and not harmful to the environment.
 3. Be sure to include antioxidants in your facial skin care routine.  Not only will an antioxidant serum help with hydration, but it protects your skin from environmental damage.  Antioxidants scavenge harmful free radicals and this helps prevent skin damage.  I recommend you apply your antioxidant serum in the morning, under your sunscreen.
4. Use your retinol in the evening.  Retinol is inactivated by UV rays during the day, making it less effective.
5. Rinse your hair with fresh water before going in the pool or ocean or hot tub.  When the cuticle of your hair is waterlogged, it will be less likely to absorb harmful chemicals like chlorine or salt.  We want to keep our color and highlights gorgeous!
6. Don't shave right before heading to the beach (especially your bikini line).  When you shave or wax, you also remove layers of dead skin cells.  If this skin is then exposed to harsh sunlight, chlorine or salt you are prone to razor burn, ingrown hairs and bumps.  Be smart, and time your hair removal several hours before outdoor activities.

7. Cut down on makeup.  Heat and humidity suppress the skin's ability to breathe.  Avoid heavy foundation or concealer.  Consider a tinted sunscreen instead.  A bonus is the iron oxide found in tinted sunscreen helps protect your skin against visible light (including photo damage caused by blue light from your phone and your computer screens).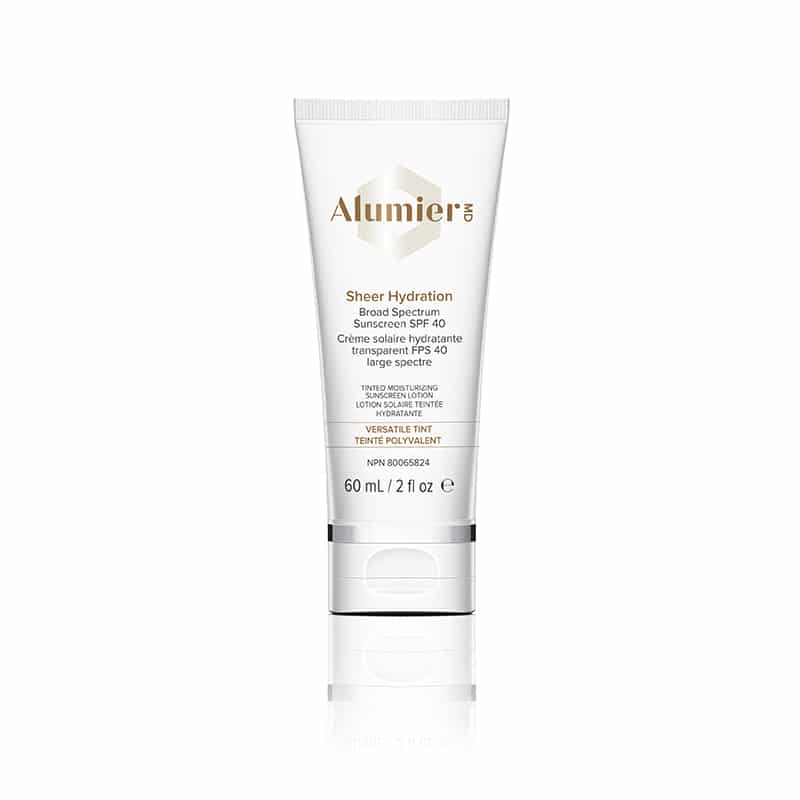 8. Take special care of your eyes.  Did you know that the sun exposure causes early cataracts?  Invest in sunglasses that block UVA and UVB.  The skin around your eyes is thinner, more delicate and has fewer oil glands than the rest of your face.  Use a good medical grade eye moisturizer or serum to keep this skin hydrated, and prevent wrinkle formation.
9. Stay in the shade.  In addition to sunglasses, a wide brimmed hat and sun protective clothing is important.  Use an umbrella, or park yourself in the shade.  Remember the midday sun is the most damaging.
Although I've listed this last, sunscreen is the most important, fundamental, don't leave home without it tip.  Fights signs of aging, helps prevent skin cancer, reduces formation of brown spots….. Drop the mike!
Choose SPF 30 or greater

Needs to say "broad spectrum" or "UVA UVB protection" on the label

You need ½ teaspoon for your face and neck; 1 ounce (a shot glass full) for your entire body

When sweating and swimming, you need to reapply every couple of hours

Water resistant does not mean towel proof

Should always be applied as the last step of your skin care regimen

Don't forget to apply sunscreen on the top of your feet, top of your ears, back of your neck
We know skin!
Let board certified Dermatologist Dr. Karen O'Neill and her team in Mississauga help you achieve healthy and radiant skin all year long.